HOT PRODUCT | LOW STOCK
Sale price
$12.99
Regular price
Unit price
per
SAVE %
Sold out
💌 Unforgettable Memories With a Twist!

😊 Guaranteed to make them smile!
✈️ Free worldwide shipping
Northern Cardinals and Mailbox Pop-Up Card
Sale price
$12.99
Regular price
Unit price
per
SAVE %
Sold out
Details:
Perhaps cardinals is the most colorful bird in the world, right? A talented cute bird. Cardinals are considered to be one of the birds with the highest intelligence and the special ability to be able to imitate words like humans. Inspired by this wonderful bird, we designed this pop-up card in the hope that it can bring you joy, make you laugh, make you happy.
Occasions:
Sharing your love, make your lover, your friends... feel warm in this cold winter by sending them this beautiful 3D popup greeting card for casual expressions of love or concern, and even for special occasions like Mother's Day, Father's Day, Christmas, New Year, Valentine's Day
Size:
Northern Cardinals and Mailbox Pop Up Card is 5" wide by 7" tall.
Quantity:
One lovely Northern Cardinals and Mailbox Pop Up Card comes with a blank envelope, a little note card that slides away with your own personal touch.
View full details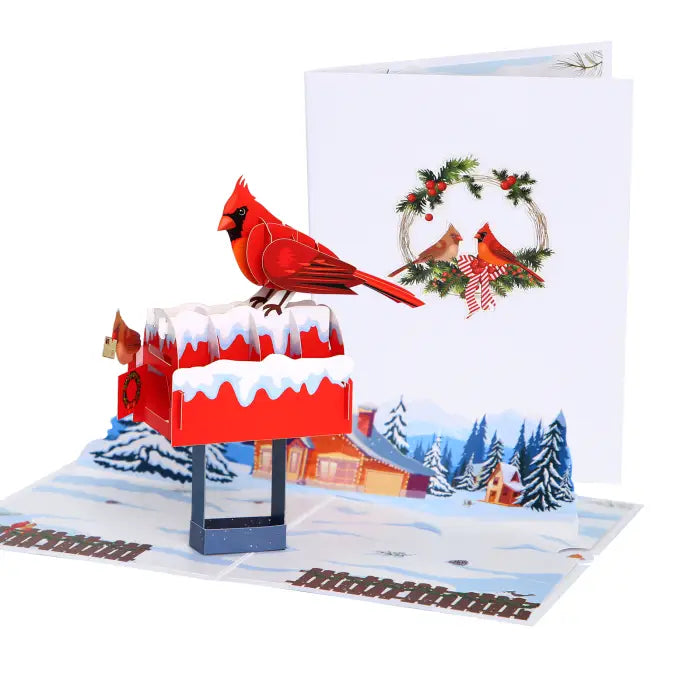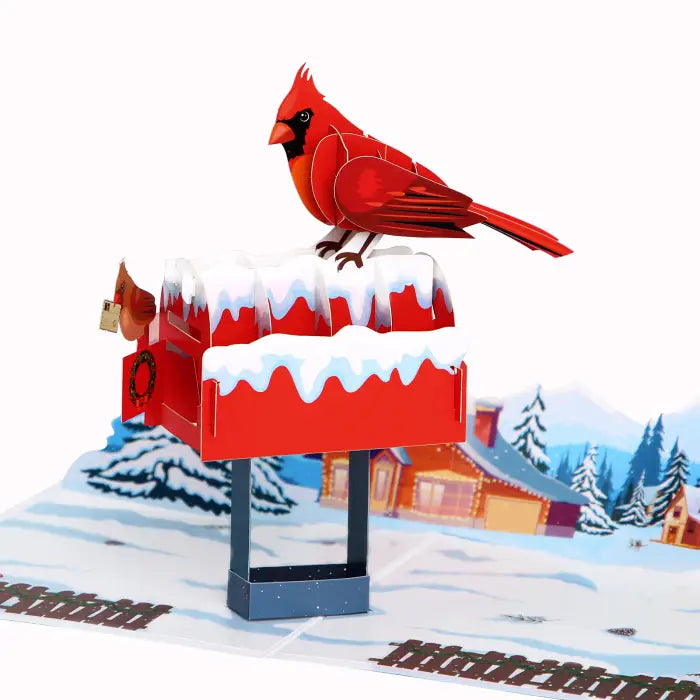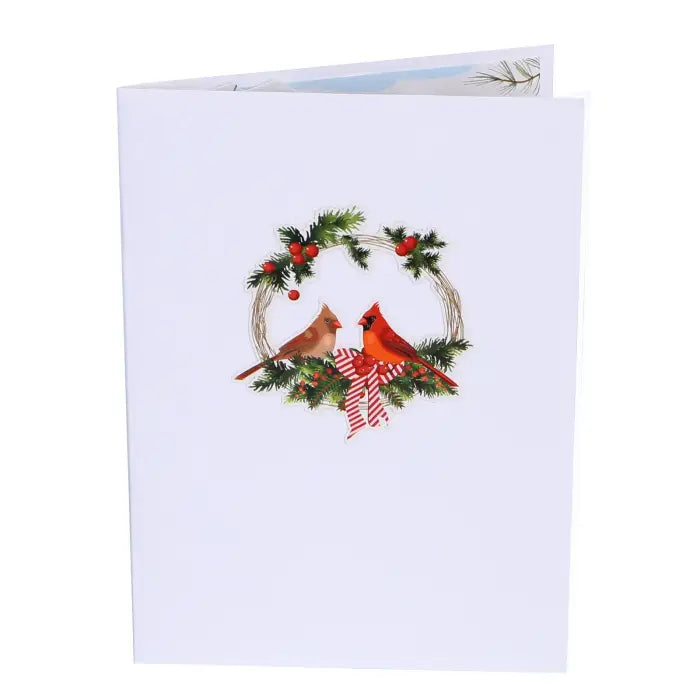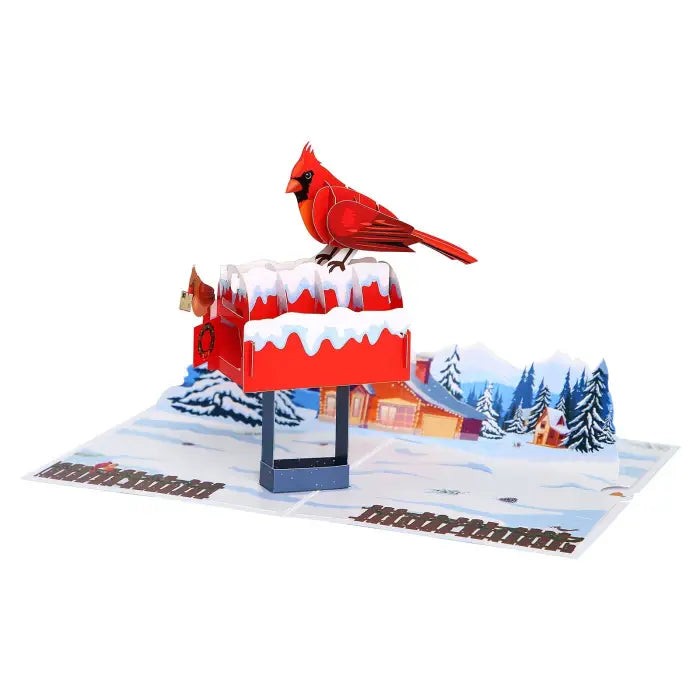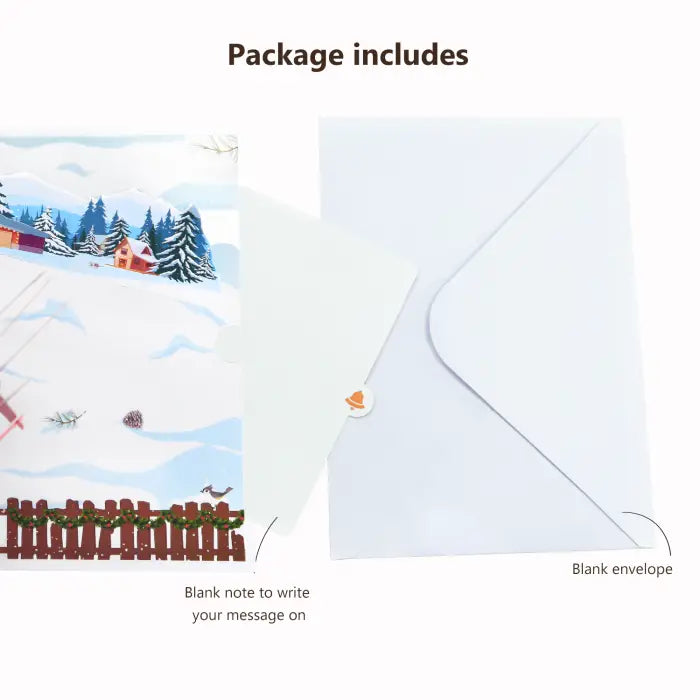 What Makes Zamfy Gift Cards Special
We are established since 2017 and have dispatched more than 120.000 orders in 130+ countries
| &nbsp | Zamfy Gift | Others |
| --- | --- | --- |
| Quality | | |
| Design | | |
| Fair Pricing | | |
Why 8,000+ Customers Shop at Zamfy Gift
Pop Gift Cards that win their smiles :) !

Free, Fast & Reliable Shipping

30-Days Happiness Guarantee
Interesting Facts
Zamfy customers loved the quality of our pop-up gift cards
Zamfy 1st time customers bought more than 1 card
Zamfy customers came back to buy another card for a different occasion
Frequently Asked Questions
How are the 3D pop-up cards made?

Each Zamfy 3D pop-up card is meticulously designed and crafted. We start with premium quality paper, apply intricate laser cuts, and then fold and assemble by hand to create a beautiful 3D structure that pops up when the card is opened.
 Are the 3D pop-up cards pre-assembled?

Yes, our 3D pop-up cards are pre-assembled. All you have to do is write your personalized message and send it off to create a delightful surprise!
Can I write a message on the 3D pop-up cards?

Absolutely! There's plenty of space on the card to write your personalized message. We recommend using a fine tip pen or pencil to prevent any potential bleeding or smudging.
Will the 3D design be damaged in the mail?

No, our 3D pop-up cards are designed to be sturdy and are packaged carefully to ensure they reach you in perfect condition. They are also robust enough to withstand the rigors of mailing.
How big are the 3D pop-up cards?

Our standard 3D pop-up cards measure approximately 13" wide by 12" tall, but sizes can vary slightly depending on the design. Please refer to the specific product details for exact measurements.
Are envelopes included with the 3D pop-up cards?

Yes, all of our 3D pop-up cards come with a coordinating envelope, ready to be mailed or gifted.
How can I contact Zamfy Gift if I have a question or concern?

You can contact us through our website's contact form or by emailing us at info@zamfygift.com. We strive to respond to all inquiries within 24-48 hours.